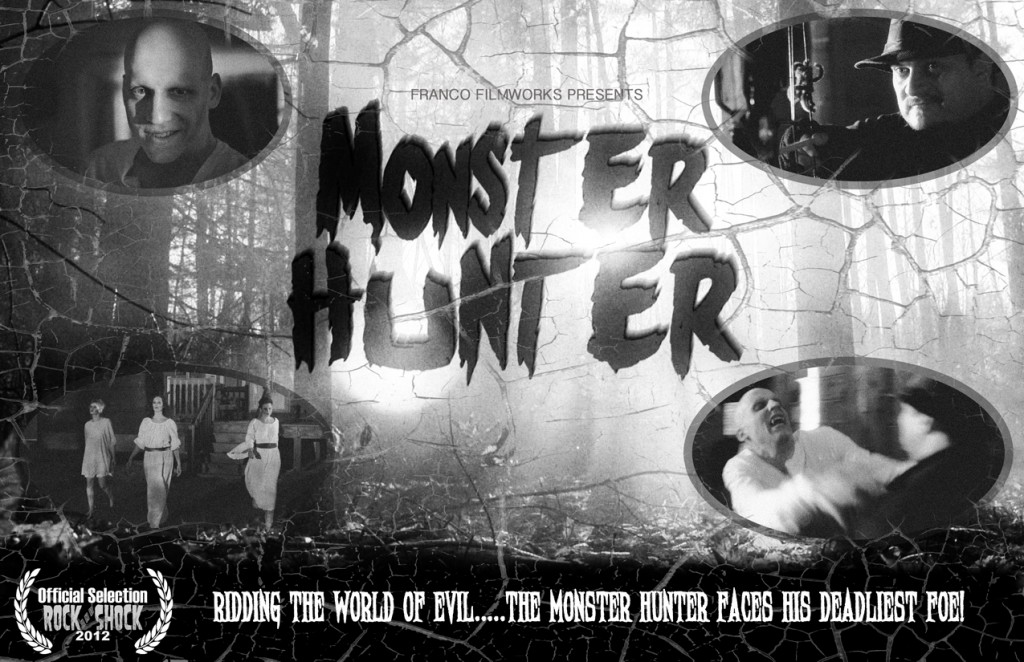 Ridding the world of deathly creatures, the Monster Hunter takes on his latest foe….
Here is the short film I Directed with Tom Guilmette as my DP. Chris Nicini wrote the film and ran the 2nd unit. We made this movie in one day and night for only a few hundred dollars. To learn more about the making of this film please read Tom's blog and watch his Beheind-The-Scenes Video.
Please CLICK HERE to see a MONSTER HUNTER photo Gallery.
Please CLICK HERE to see the MONSTER HUNTER Teaser Trailer.